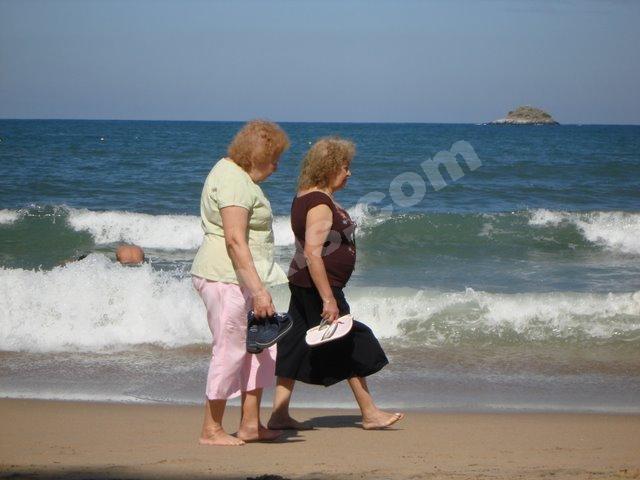 5 Things You Can Do to...Make Sure You Are Financially Fit

A checklist for shaping up your personal balance sheet
You know it's important to get regular physical exams and take your car in for oil changes and tune-ups. But what are you doing to make sure your finances are in good shape, too? The start of a new year is a great time to give your finances a checkup, but it's never too early or too late to make sure you're properly managing your money. Here's a checklist for conducting a simple yet thorough financial self-examination.
1. Periodically review your accounts. "Talk to a customer service representative at your bank to make sure you're signed up for the accounts and the features that best fit your needs, especially if your financial situation has changed recently," said Janet Kincaid, FDIC Senior Consumer Affairs Officer. "For example, if you tend to carry a balance on your credit card, find out if you can qualify for a card with a lower interest rate. Or, ask if your bank offers special deals if you maintain certain balances or use additional services, such as direct deposit of your paycheck."
At the same time, compare your bank's products and services with those of competitors. "Don't be afraid to shop around," Kincaid said. "If nothing else, you'll want to know that the rates, fees and services at your current bank are at least comparable to what's out there in the marketplace for the services you need and, most importantly, that the services you are using still meet your needs."
2. Make sure you have – and have read – the most recent "disclosures" about your accounts. These descriptions of your account are like a contract with your financial institution. Knowing the features, fees and options as well as limitations – before you open the account and later as you conduct business – can prevent misunderstandings and costly mistakes. "We are continually encouraging consumers to read the disclosures," Kincaid stressed. "Make sure you know exactly what you are getting and paying for and what you are not."
For example, your credit card may automatically include, at no extra charge, extended warranties on purchases and insurance for car rentals. These kinds of features can save you money – but only if you know they exist. Similarly, your card may offer bonus points toward airline travel or products and services, auto club memberships, and other extras – some free of charge, some for a fee. You need to read the disclosures to understand the rules, restrictions and potential costs, which may greatly reduce the value of these offers.
3. Get a free copy of your credit report. These reports, prepared by companies called credit bureaus, summarize your history of paying debts and other bills. If you apply for a loan, insurance or a job, or you want to rent an apartment, chances are your credit report will be reviewed for information about your financial reliability. But you should be reviewing copies of your credit report, too. One reason is to correct errors or omissions, which could damage your credit rating and, in the case of a loan or credit card application, cost you hundreds of dollars each year in interest or other charges. Also, by monitoring your credit reports you help guard against identity theft because you can look for signs that a fraudster has opened credit cards or other accounts in your name.
The three nationwide credit bureaus – Equifax, Experian and TransUnion – issue their own reports and they sometimes differ, so it's smart to see what each one is saying. By law, you are entitled to one free copy of your report each year from each of those three companies. For more information and to order free credit reports, go to the Web site established by the three credit bureaus at www.AnnualCreditReport.com or call toll-free 1-877-322-8228. Although you can ask to receive copies from all three credit bureaus at the same time, you also can spread out your requests throughout the year to get periodic updates.
4. Look at how you're spending money – and how you can do a better job. It's easy to overspend in some areas and neglect other priorities such as reducing high-interest debt, saving for a down payment on a car or a home, or putting money away for your retirement. That's why you should use your periodic financial checkup as an opportunity to see where your money has been going and make adjustments in your spending and saving plans for the future.
We suggest you try any system – ranging from a computer-based budget program to hand-written notes – that will help you keep track of your spending each month and enable you to set and stick to limits you consider appropriate. "You might be surprised how much you spend, even on small, incidental things such as snacks or specialty coffee," Kincaid said. "You also might be surprised at how keeping track of your spending can make a big difference in achieving your goals."
When reviewing your spending, also make sure you have enough insurance to protect your family – such as disability insurance to replace lost income during a serious illness, life insurance in case a wage earner dies, home owner's or renter's insurance, and health insurance to cover medical bills.
5. Find new ways to simplify your financial life.

There are many things you can do to make your banking, bill paying and other financial chores easier. Examples include:
Organizing your personal and financial papers to make sure you and your family can quickly find what you need;


Getting rid of the papers you're sure you don't need;


Looking into consolidating accounts or concentrating your business with fewer financial institutions;


Signing up for direct deposit of your pay and benefit checks and other regular income;


Having a certain sum automatically transferred each month to a savings or investment account;


Arranging for an automatic withdrawal from your checking account to cover a recurring expense such as a mortgage loan or utility bill; and


Exploring banking and bill paying by phone or online, which not only saves time and money (instead of writing and mailing checks) but also can help you monitor your account more efficiently than waiting for monthly statements in the mail.


These ideas can help you save time, reduce stress, eliminate clutter, lower the fees you pay, and maybe even help you earn a little extra on your savings and investments.